Company History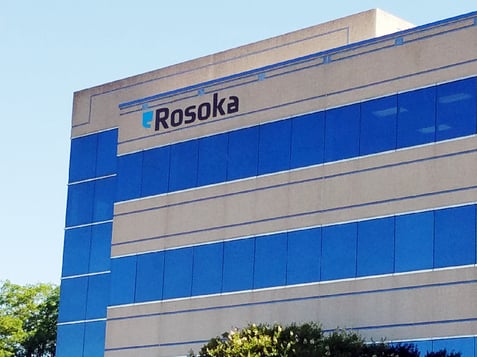 Rosoka Software was founded with the mission to provide a better way for organizations to extract meaningful information for the ever-growing volumes of unstructured data. Our mission is to provide customers and partners with the highest quality entity extraction and text analytics technology. We are committed to delivering solutions that are multilingual, built on industry standards, are scalable to handle any volumes, and can run on-premise or in the cloud. Since our founding in 2007, Rosoka has supplied mission-critical solutions to the US Government Intelligence Community. Today our solutions are used by Intelligence, Military, Civilian, and Commercial customers around the world.
We are focused on helping organizations gain the insight they need to make informed decisions by automatically identifying the important entities in unstructured text, such as people and places, as well as, where they are located, while conveying the sentiment and intent of what is being written in all of the languages that matter to your business.
Our truly multilingual platform is designed to support the full range of analytics capabilities in over 200 languages. We identify the important identities and relationships that matter to you with over three dozen different entity types, as well as, over 500 different types of relationships out of the box. Rosoka's advanced linguistic algorithms distinguish between ambiguous terms and normalize them to one entity and then resolves multiple and various references to the same entity, so that you are presented with clear actionable insights.
Rosoka also delivers powerful multivector sentiment analysis to provide a deeper understanding of your content. We determine if the content contains positive or negative sentiments, the author's perceived mood, the level of emotional control the text exerts on the reader, and how motivated the audience may be to react. This is critical information that organizations need to respond effectively to events and industry trends.
Rosoka goes further by offering Rosoka Studio which allows Subject Matter Experts to refine and modify the underlying lexicon through an intuitive interface without requiring preexisting programming knowledge or compiling new code.
In July 2022, Rosoka Software was acquired by i2 Group , a wholly owned subsidiary of N. Harris Computer Corporation (Harris). As a key historic partner of i2, Rosoka will become part of i2's business and the unstructured document data capability is available immediately in the new i2 TextChart product line. Gregory Roberts, CEO and Founder of Rosoka, said: "We already have a splendid working relationship with Jamie and the i2 team, and to join the Harris family is an amazing opportunity for Rosoka's solutions to be adopted more widely. I look forward to working with i2 to provide even greater capabilities to data analysts and investigators globally."
Gregory Roberts
Founder, CEO
Gregory Roberts is educated as a linguist, with over 20 years of corporate experience developing and selling language logistic and extraction software for organizations ranging from start-ups through multi-national corporations. Mr. Roberts holds a top secret clearance, and is a known expert in natural language software systems, knowledge management and data extraction systems. He is a dynamic speaker and leader, with the ability to coordinate both internal and external resources, along with the vision to guide the Company to achieve results.
Kurt Michel brings over 25 years of Knowledge Management and Text Analytics experience to Rosoka. Kurt joined Rosoka in early 2017 after 9 years as the CEO of Content Analyst Company. Under Kurt's leadership Content Analyst became the leading OEM supplier of unstructured text analytics solutions in the eDiscovery market before being acquired by Relativity. Kurt is responsible for leading the execution of the company strategy as we develop our OEM and Reseller channels to bring the power of Rosoka to new markets. In addition to leading the Sales and Marketing efforts, Kurt is also actively involved in developing innovative text analytics solutions with partners and clients.
Samuel Sparks brings a broad-based background with over 30 years of proven leadership as a CFO, Controller and Consultant for organizations ranging from startups through multibillion dollar international corporations. He has experience includes negotiating leases and agreements, coordinating corporate alignments or reorganizations, acquiring technology and organizations, obtaining debt and equity funding, and managing all accounting, financial and operational functions within an organization. Mr. Sparks has been assisting and advising Mr. Roberts and the Company since its incorporation in 2007, and became a full-time employee as of February, 2013.
George Meyers
In a town known for business and negotiation, George Meyers is recognized as one of the most accomplished business leaders in Washington, D.C. He has over 25 years of extensive hands-on experience working in the federal government and in government affairs. He possesses an in-depth understanding of federal government acquisition and the legislative process. He is equally experienced in navigating Washington's political environment and is a recognized expert in business development, international trade development and federal marketing. This combination of skill and experience has allowed Mr. Meyers to generate millions of dollars in business opportunities. He is considered a master at using innovative thinking and creative strategies to secure funding for clients. His energy and enthusiasm are contagious.Mr. Meyers' early success was on behalf of President Clinton's Mid-Delta Empowerment Zone Project in Mississippi, where he advised community leaders on "rebuilding" the region using skilled aviation-industry jobs and resources. He was assigned to the Pentagon as Chief Acquisition Manager for the US Secretary of the Air Force, where he led a team in acquiring and modifying over $9B in aircraft programs, and was able to secure funding to start a $6B modernization program. Mr. Meyers was also the Chief Congressional Liaison for the United States Secretary of the Air Force in Washington, D.C. He worked with Air Force and Industry counterparts to formulate strategies and enlist Congressional support for the Administration's key policies and programs. He authored the legislative strategy for a $10B aviation program and brokered a multiple-year contract worth $7B.Upon retirement from the Air Force, Mr. Meyers served as Government Affairs and Business Development Director for Defense and Intelligence programs at a Washington, D.C.-based firm, where he directed the company's strategic intelligence programs. He also served as a Program Manager for critical DIA, CIA and NGA Intelligence Programs, where he increased profit by 21% and secured $25M in federal funding for an R&D effort.He was asked to join Lockheed Martin where he helped create a $32B pipeline and managed over $1B in international opportunities across 43 nations—with particular emphasis in developing nations. He led the emerging markets team for Lockheed Martin's Intelligence business, directing company strategy on legislative, international, and emerging programs. He is credited with creating the strategy, shaping the landscape, and winning a $6.6B Defense contract.While at Cassidy and Associates he was responsible for business development, industry teaming, and international trade. He built outreach plans to shape and win multi-million dollar programs. Under his guidance several clients achieved a 200% increase in revenue. He also designed/wrote the business development plan for a $4B defense company—and then executed the plans to win business. He built the Cassidy cyber practice and was responsible for client success in several classified programs, while also helping write several cyber bills for Congress.Mr. Meyers is an expert at crafting acquisition plans, having led several start-ups through successful "funding rounds" and securing government business. He is currently the Managing Partner for The Meyers Group where he leads a 22-person group focused on business development and revenue-generation for clients. Mr. Meyers currently serves as a corporate advisor and on the Board of Directors for several companies.
Mark Hegarty
Mr. Hegarty's award-winning capabilities provide a significant and tangible benefit to clients in their efforts to break into federal markets or build upon current levels of participation. His clients have included start-ups, small businesses, universities and Fortune 500 companies. Their successes are many, significant and measurable. He developed and executed marketing strategies to close sales on hundreds of millions of dollars of clients' products and services. These ranged from: jet aircraft; information and healthcare technology products and services; military range operations services; and engineered modular structures, among others.A few of Mr. Hegarty's former positions include SAIC, Senior Policy Analyst for a Chemical, Biological, Radiological & Nuclear program; National & International Carrier Account Sales Manager for Cable & Wireless; Chief of Customer Operations for U.S. Space Command and NORAD for the National Imagery and Mapping Agency; Chief of Headquarters Air Force Training Branch; Manager of AF Simulators and Life Support Program; Chief of AF Current Operations Branch; and Command and Instructor Pilot in the B-52G/H.In government he led an Air Staff team advocating and defending over $11B for multinational training and directed modernization, acquisition, and modification for US Air Force trainer aircraft valued at over $1.2B. In the commercial sector he won numerous awards for shattering sales goals and account development and management at executive levels.Mr. Hegarty is a highly sought international speaker on "Marketing and Selling to the Federal Government."
Gene Clouse
Gene Clouse has been a highly successful Sales professional in high technology sectors for over 25 years. He has built and led sales teams, both from the top-down and from within.His experiences cover a span from application development to IT Infrastructure, the Federal sector, and the commercial enterprise sector, as well as venture capital funded startups. Mr. Clouse earned his MBA in Finance at the University of Pittsburgh Katz School, and BA in Economics at Wake Forest University.
Bernie Carpenter
Mr. Carpenter has over 40 years of extensive, unique, "hands-on" National Security and Defense experience. His background ranges from CIA and NSA implementer in Vietnam and Europe to serving as a trusted Senior Information Scientist and Technologist Advisor for the Intelligence Community (IC).He has wide-ranging legal and governance experience that allows him to provide senior-level trusted advice in matters related to federal information policy and law in the development of policy. He has experience implementing guides and systems used across the government that are centered on the creation, use, and protection of information as a foundational element in national security, foreign relations, and transnational terrorism concerns.His experience and education in law, math, engineering and the interdisciplinary field of information sciences gives him remarkable skills and knowledge for advising, developing and implementing heuristic software that emulates the human mindthrough the interpretation of both content and context of the message between writer and reader.Mr. Carpenter is significantly involved in leading and working with Academia, parts of the IC, and IT Commercial companies. He is interested in delving into the problems and solutions of the "ubiquitous digital creations" environment, in order to interpret the properties and behavior of both information and data to ascertain the creator's intent and purpose for intelligence and security understanding.